Dear kids
Don't just think ski course is just skiing…
We know that you like to play, so we prepared many games and entertainment for you.
Come to see us in our Funpark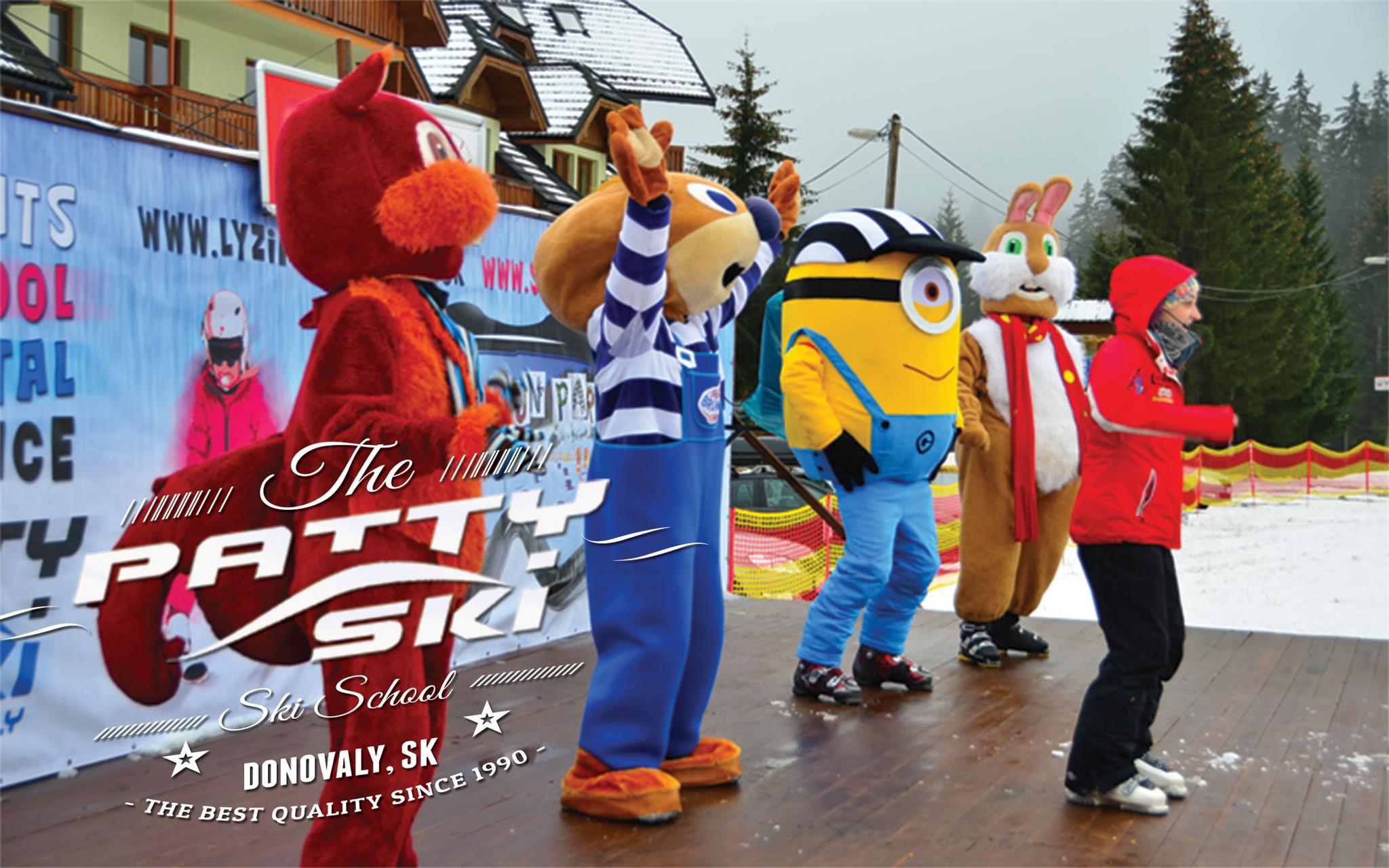 DODO SHOW
Weekends at 12.00 noon rabbit DODO and squirrel LULU have a special dance program with games.
Each child who is in the ski kinder garden will receive a small booklet, where can collect 2 stamps daily. At the end, everybody will receive a gift.
We invite you to come to see it. After the show, we have prepared for you many games so come along.
Please note
Ski School PATTY SKI assumes no liability for accidents that may occur during, before or after instruction. Accident/liability insurance is recommended and the responsibility of each participant.
All kids can participate on the DODO show, but the following games are reserved ONLY for the kids taking part in ski school or ski kindergarden.
Refunds (difference amount) are only possible by injury/illness with doctor's note.
No refund for classes cancelled due to weather (act of nature).
Ski passes and equipment are not included in listed rates.
Payment methods: Cash or credit cards.