Ski kindergarten
General info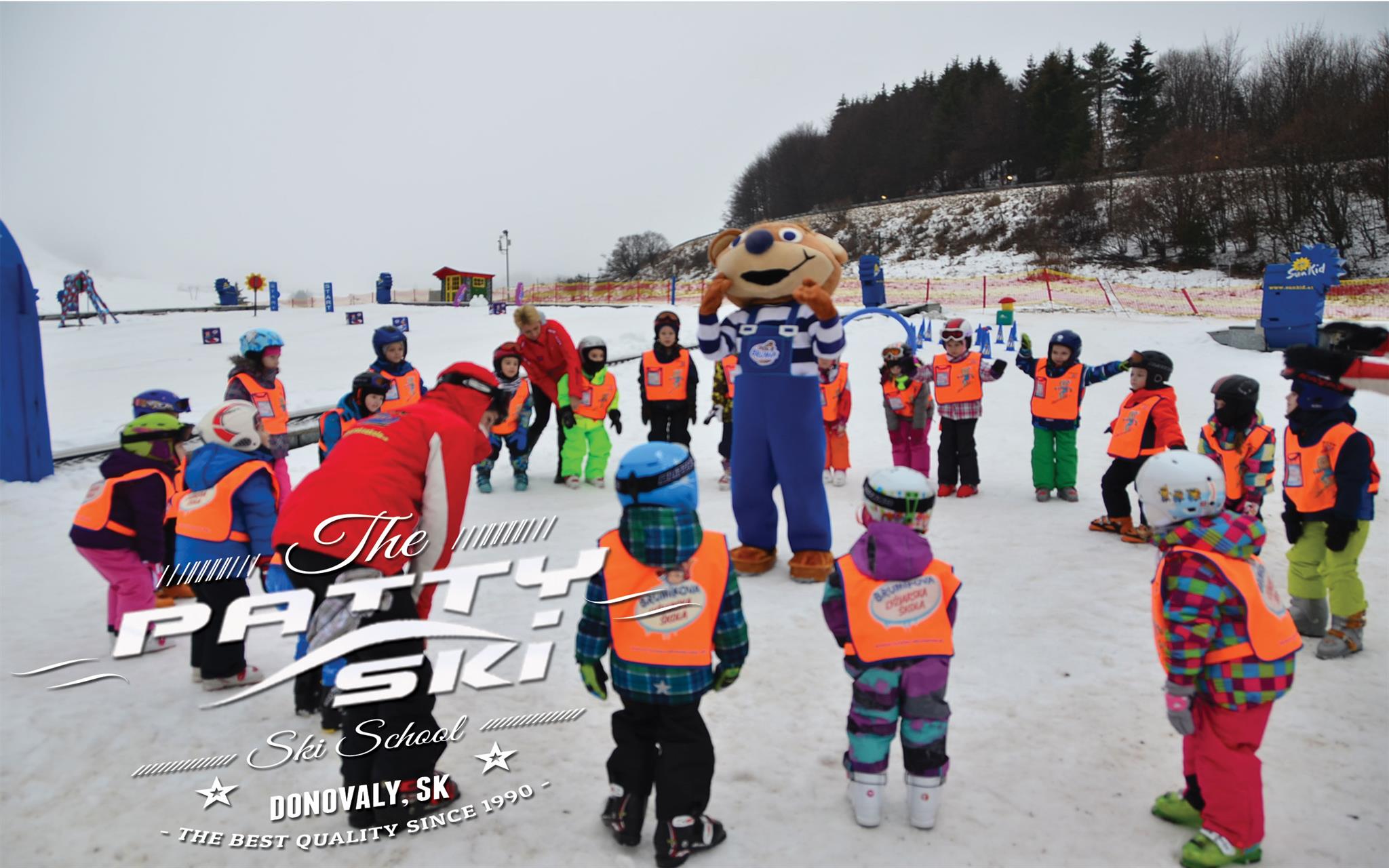 We use teaching methods especially developed for children with modern teaching aides in ideal terrain.
At the end of the course we organize an exciting ski race with great prizes.
We have 2 elevators each 150 meters long right at the scene of the lessons. Every one can learn to ski well at us!
DODO SHOW Every day at 12.00 noon rabbit DODO and squirrel LULU have a special dance program with games.
Each child who is in the skikindergarten will receive a small booklet, where can collect stamps daily.
At the end of the week, everybody will receive a gift package.
Daily, between 9,00 and 16,00 you can leave your kids here, and we will take care of them, and teach them to ski.
We offer lunch also.
Please see our package prices HERE
Children in the kindergarden can use the outside Funpark facilities , as the inside DODO club facilities also, where we can take care of your children if they don't want to ski anymore.
PATTY SKI ski school assumes no liability for accidents that may occur during, before or after instruction. Accident/liability insurance is recommended and the responsibility of each participant.
Refunds (difference amount) are only possible by injury/illness with doctor's note.
No refund for classes cancelled due to weather (act of nature).
Ski passes and equipment are not included in listed rates.
Payment methods: Cash or credit cards.