DODO train
This season we introduce the world biggest snow scooter in our fleet – DODO train has a new locomotive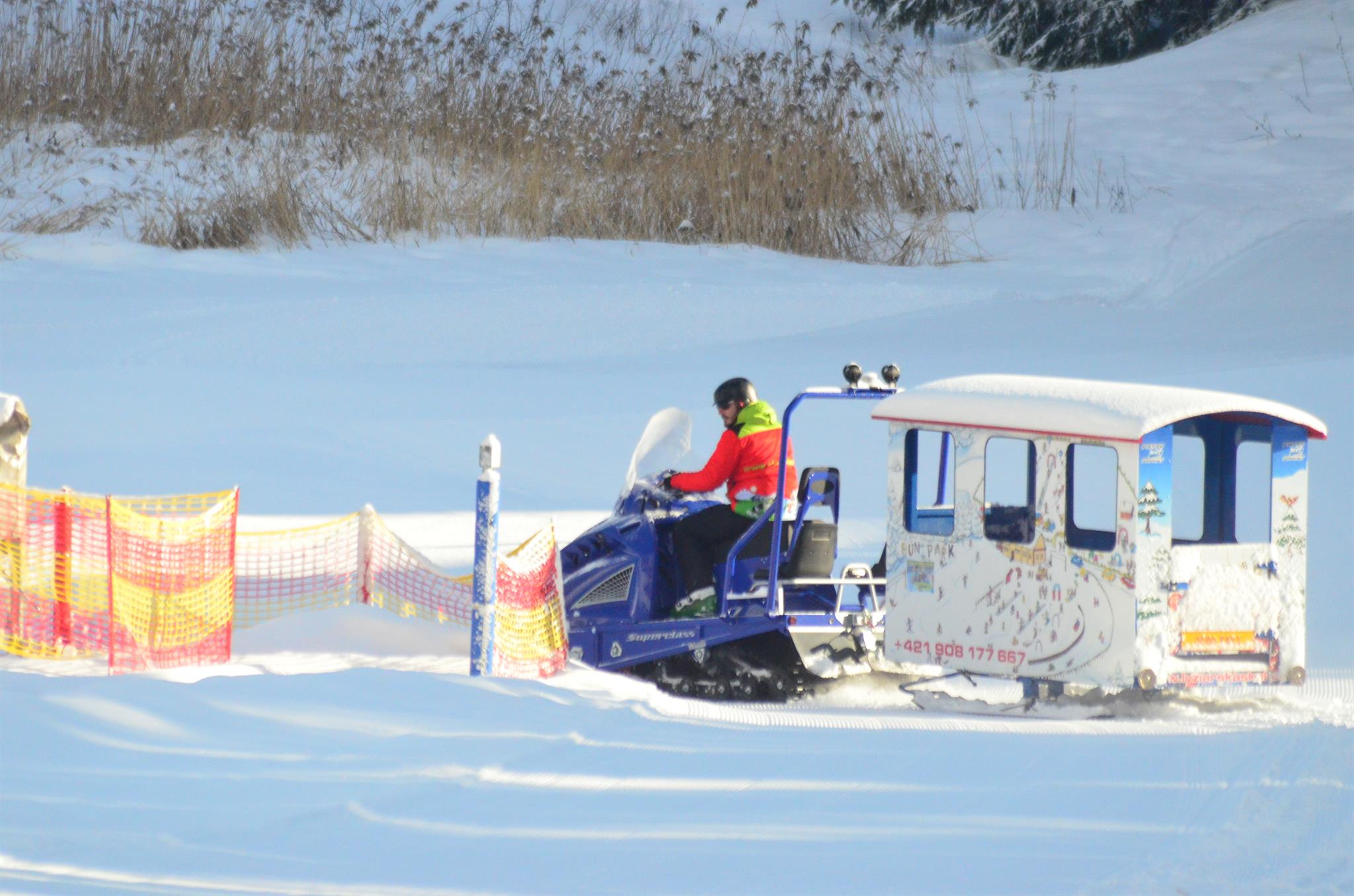 Take a look at the incredible features of the new SUPERCLASS 1.2L VVT 12V!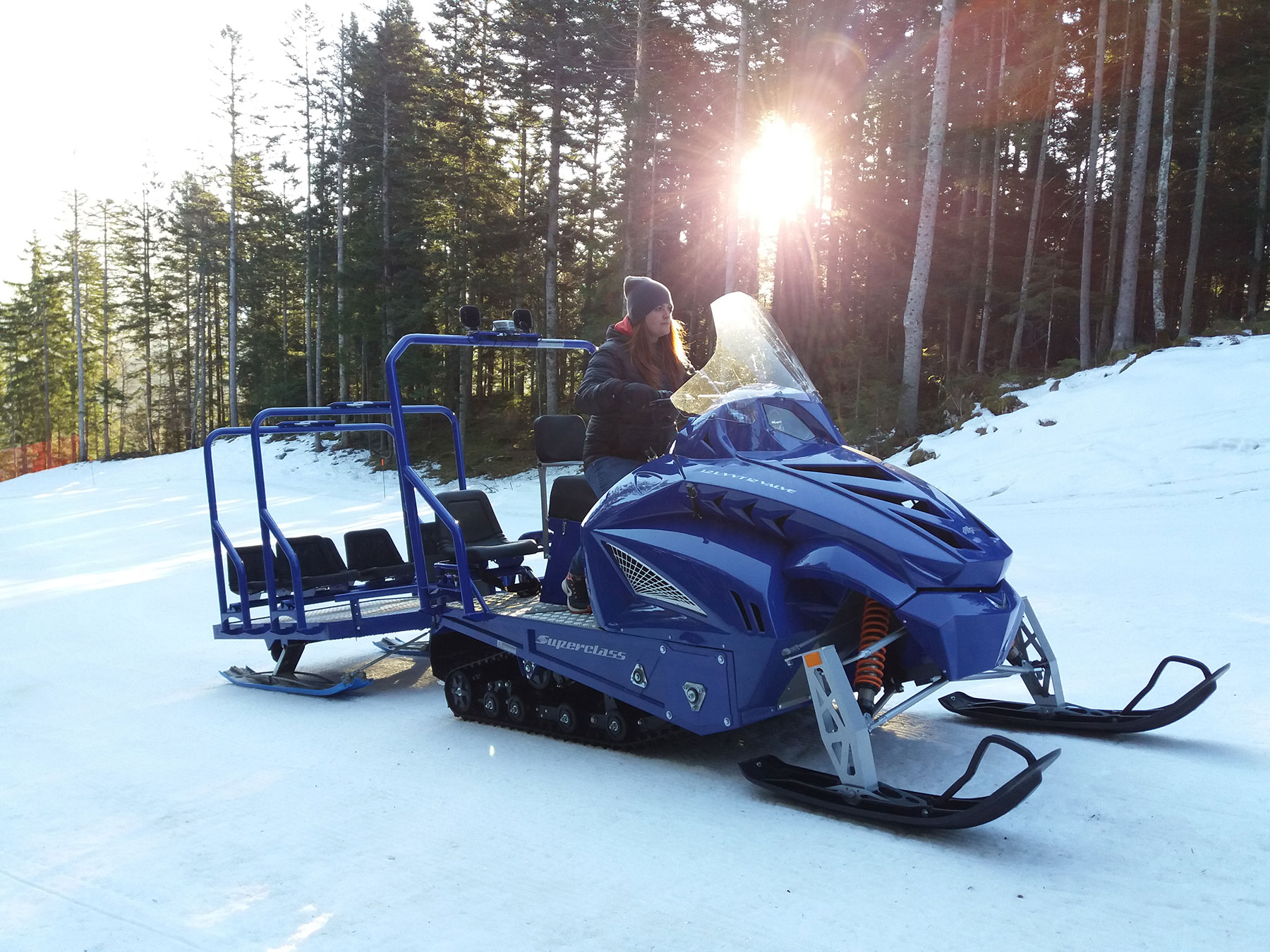 The DODO train runs between ski lifts and parking to Funpark.
Tickets can be bought at the driver or in Patty Ski office.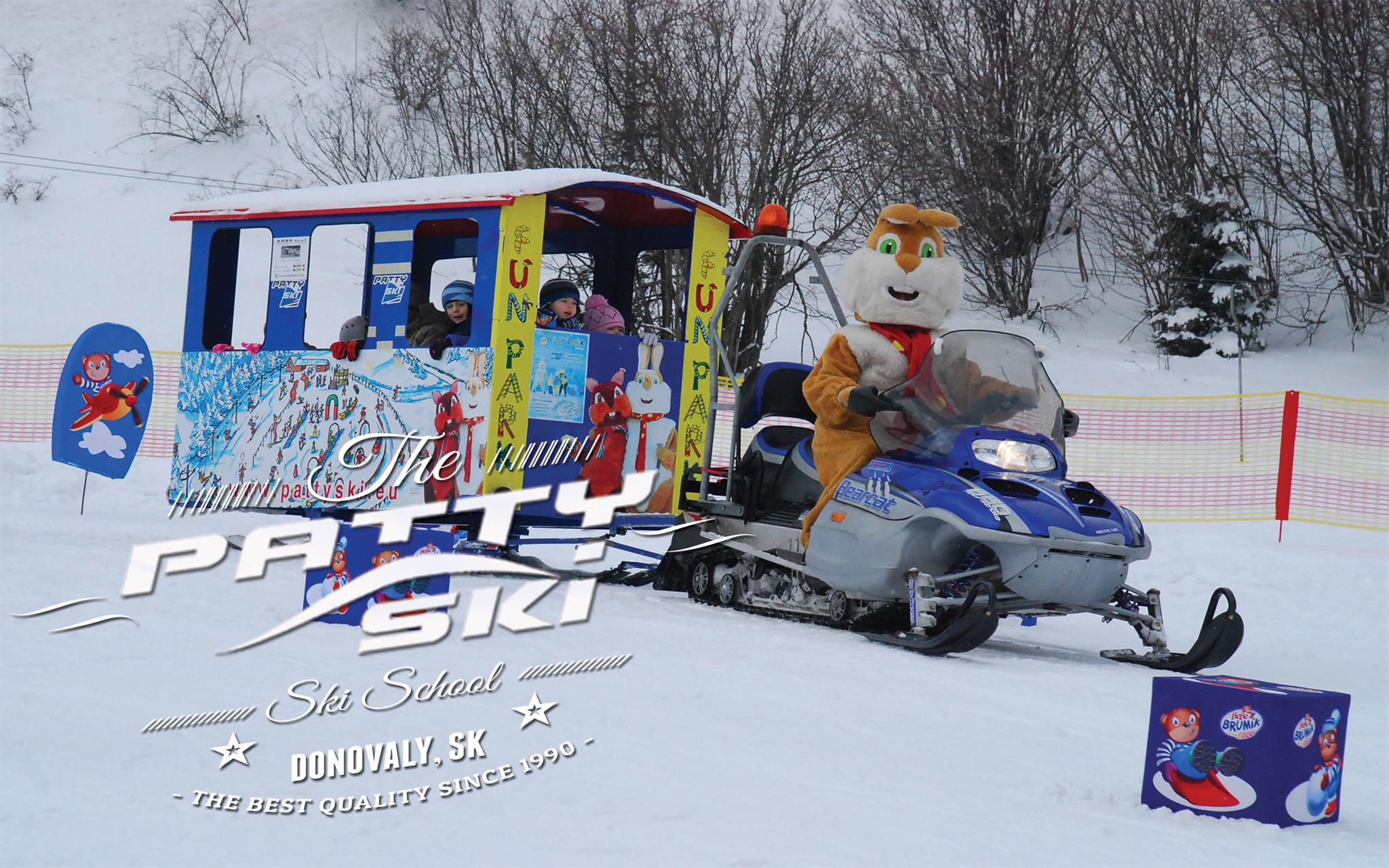 Adults are only allowed when traveling with small kids.
The train is absolutely safe, going slow (max. 15 km/h) and runs on a marked track.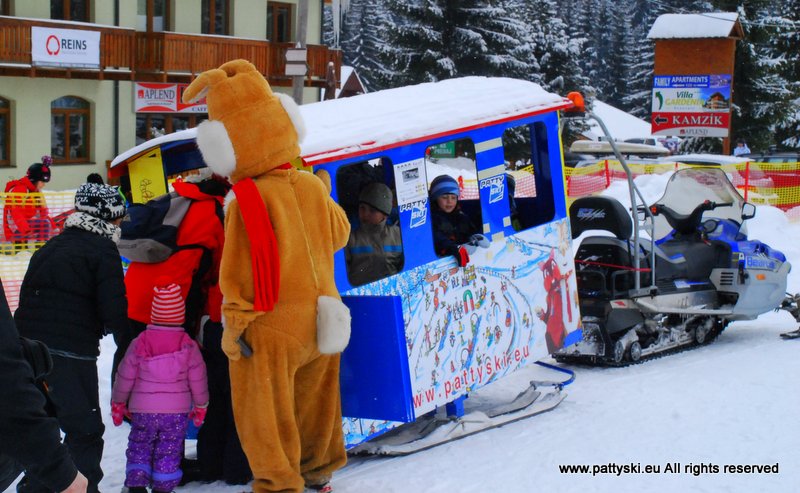 SUPERCLASS 1.2L VVT 12V specifications:
Engine emissions conformity
Automotive EURO-5 / EPA
Engine type
3-Cylinder in-line DOHC / VVT
Cycle
4-stroke
Displacement
1200 cc.
Number of valves
12
Cylinders block
aluminum
Cylinder head
aluminum
Fuel delivery system
Electronic Multipoint Injection System with Electronic Throttle Control (DbW)
Ignition system
electronic
Cooling system
liquid with front radiator and electric-fan (two-speed)
Engine pre-heater (electric)
on request
Recommended fuel type
unleaded gasoline (RON/MON 95/85)
Lubrication
forced
Electric starter
standard
Exhaust system
3-way exhaust converter catalyst with dual lambda-probe and remote muffler
Max. power @ 5750 rpm
82 ps
Max. torque @ 2750 rpm
85 lb-ft / 115 nm
Drive pulley
3-mass centrifugal clutch
Driven pulley
torque–sensing with rollers and variable-angle helix
Gear transmission
AP+2 with Direct Drive System (chainless)
Forward-gears
2 (Low range / High range)
Reverse / Neutral gear
standard / standard
Tracks
hi-traction profile
Number of tracks
2-Twin
Track carrying structure
polyester fabric and cord / rubber
Track-length (in./mm.)
156 / 3968
Track-width (in./mm.)
20+20 / 500+500 Twin