Private ski course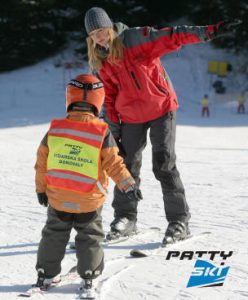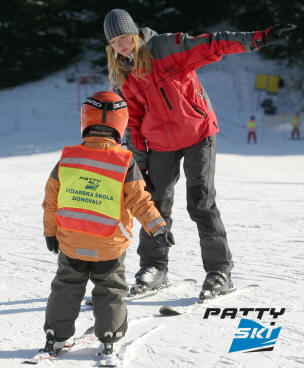 Visit Donovaly and achieve your true potential with a private skiing or snowboarding lesson from one of our top instructors.
The one-on-one coaching and analysis of your technique will take your excitement and enthusiasm of snow sports to a much higher level and your enjoyment of the sport will soar! 
Private lessons are available at the Patty Ski area, or for advanced lessons in Zahradiste or Nova Hola areas, for both skiers and snowboarders, 3 years of age and older.
In our continued effort to make the "Park Snow" experience safe for all our guests, all children 12 and under participating in either group or private lessons will be required to wear a helmet.

All youth ski and snowboard rental packages will include a rental helmet, and helmets may be purchased or rented at our rental shop.
IMPORTANT PRIVATE SKI AND SNOWBOARD INFORMATION
Above private skiing and snowboarding lesson rates do not include lift tickets or equipment rentals.
With all private lessons, please arrive 15 minutes before your scheduled lesson time. The Ski and Snowboard School will not guarantee availability of an instructor if reservation holder is more than 10 minutes late for the respective lesson.
Reservation holders renting equipment must be at the rental shop for their equipment at least 30 minutes prior to their lesson to allow enough time for getting outfitted.
Large age and ability differences are strongly discouraged. Family private skiing and snowboarding lessons generally work better if the kids and adults are split. If not, most of the lesson is generally spent teaching the kids.
Ski School PATTY SKI assumes no liability for accidents that may occur during, before or after instruction. Accident/liability insurance is recommended and the responsibility of each participant.
Refunds (difference amount) are only possible by injury/illness with doctor's note.
No refund for classes cancelled due to weather (act of nature).
Ski passes and equipment are not included in listed rates.
Payment methods: Cash or credit cards.